Services
We offer services and treatment plans tailored to meet your unique hearing needs. From comprehensive evaluations to custom hearing aid fittings, our staff combines years of experience with state-of-the-art technology to find the best solution for you.
Hearing Tests
Hearing Testing and Evaluations
Choosing the right hearing aid starts with a clear understanding of your unique hearing loss needs. Our advanced testing procedures accurately identify whether or not you have hearing loss and measure the type and severity.
Do you find yourself straining to hear, even with hearing aids? Cochlear implant evaluations will determine if you could benefit from a cochlear implant. If implantation is the best option, your provider will work with you to optimize your device for your specific hearing needs through a process called mapping. 
More on Cochlear Implant Evaluation & Mapping
We provide a full range of comprehensive hearing tests using the very latest in diagnostic equipment. These hearing tests will uncover the degree and type of any hearing loss you might have and determine if hearing aids are right for you.
More on Hearing Tests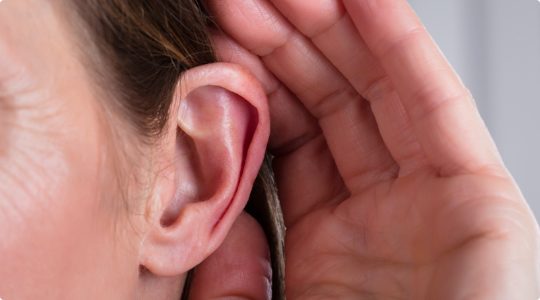 Online Hearing Test
Think You Might Have Hearing Loss?
Take our free, 5-minute online test to get a better understanding of your hearing health. It can determine if a professional screening is right for you.
Hearing Aid Services
Finding the Perfect Match.
Hearing loss looks different for everyone, and as a result, there are a number of hearing aid varieties on the market. Through careful evaluations and custom fittings, we'll help you find the best device for your hearing loss needs.
Hearing Aid Services
We Service Your Devices
From hearing aid screening, selection and fittings, to ongoing maintenance and repairs – we offer a wide range of services to keep your hearing aids performing their best.
Thorough diagnostic hearing tests are the first step in better hearing. Schedule an appointment with one of our specialists for a complete hearing evaluation to find out if hearing aids can help you better hear the world around you.
More on Evaluation for Hearing Aids
Get hearing aids that perfectly meet your hearing needs, lifestyle and budget. We'll make sure your hearing aids fit comfortably and are programmed properly before you leave our office.
More on Hearing Aid Dispensing and Fitting
Don't worry if you ever have a problem with your hearing aids. We service all major brands. Many simple repairs can be done in our office. We even take care of warranty repairs and general maintenance for you.
More on Hearing Aid Repair and Maintenance